Survey Says...
This blinking cursor is just taunting me. I have all the down time in the world right now to just hammer away on these keys and instead I'm hitting refresh on my gmail account every eleven seconds just to make sure I don't miss an email.
Bah.
Screw that, let's ramble...
· From the files of "You Can't Make This Shit Up," I had a dream on Tuesday night that Wolverine from the X-Men* and
Drizz
were on the run after escaping from a mutant concentration camp. The other mutants from the camp were under some sort of mind control headband thing, and from what I could tell Drizz's only power was that he was just a bit taller than an average human.
*
Okay, and I'll admit that I was first-person in the dream as Wolverine. I am a huge dork, but adamantium claws are cool.
· Reason #177 that I'm glad to no longer be homebound - last week I watched an episode of
Maury
where some bloated swamp sow was trotting out her
seventeenth
man that might very well possibly be the father of her
bastard
child. She is still taking the doughnut on this televised DNA-match effort, but I'm left with a few questions. First, how many sexual partners could a wo-manatee of her size possibly have in a collapsed timeframe? And second, is it a deficiency in understanding the concepts of mathematics, probability, and/or the way a calendar works that has her thinking it could be any one of seventeen or more men that has fathered her child? Wouldn't there be a two to three week window at max in which you'd have to consider your partners to be viable? And wouldn't
some
percentage of those partners be likely exclusions based on their use of condoms or maybe their race? How many different men could a fat girl possibly sleep with in three weeks? How the fuck do you go 0-17 with your guesses? These are the things I need to know.
· I'm really quite pissed off at our weather lately, as now that my dietary restrictions have been lifted I am able to have a big fucking prosciutto sandwich if I want to. Of course, to get decent Italian food I have to drive 90 miles total, and if it's snowing and icy I'm unlikely to make the trip.
Bob
did try to help by picking me up some supplies from the grocery/deli on the way by a couple weeks ago, but there wasn't a ton of prosciutto and it was in chunk form. It went into my meatloaf and was tasty, but I want a sandwich dammit. At least I still have a couple of balls of fresh Mozzarella. Still in the whey too.
· Dropped a buy-in at $50NL last night with top two pair against some dude who played his implied odds well and caught his open ender with two-gapped hole cards. I then worked my stack within $10 of breaking even only to drop $45 on another hand all-in preflop with KK versus AA. So rigged. By the way, I'm getting more pissed when my horse loses than when my Kings get cracked. Sometimes I think I should just take the lottery up as a hobby.
· Speaking of the lottery, I always said that if I won I'd likely "do nothing." However, reason #389 that I'm glad to no longer be homebound is that doing "nothing" fucking sucks. To that end, here are the Top Five Things (In Order) I'd Do If I Won $15M:
* Become a horse owner, summer at Del Mar.
* Spend at least 120 days a year in Las Vegas playing horses and poker
* Buy a tour bus, load it up with five to seven other bloggers**, hit every goddamn poker room from coast to coast over a six month roadie.
* Buy a bar, turn it into an OTB by installing computer terminals and big screens where I could have my patrons playing on their
YouBet
accounts while I sling drinks.
* Move to Italy, buy a small villa and spend my days cooking, reading and gambling on the Internet.
* (BONUS THING I'D DO IF I WON $15M) Do everything in my power to knock up Scarlett Johannsen.
**
Okay, so who'd be on the bus? The easy ones are Bob, Pauly, Al, Jason and Matty. Two spots left - make your case as to why you should be on the bus in my comments below...
· I'm shocked and surprised that the events of last night have not been spoken of by involved parties. Let's just say that four to seven men in their 30s in our group may as well check their heterosexuality at the door next time, and we all know there's going to be a next time. And no, I will not speak of what should remain unspoken.
· Top Five Things I'm Craving Now That I've Gotten Pizza Out Of The Way:
* Prosciutto
* Buffalo Wings
* Sopressetta / Salami
* Nachos
* A Whole Wheat / Whole Grain bagel toasted with butter
· Wouldn't the Jessica Simpson Pizza Hut commercial be vastly more innuendo-laden had they left the tail end of the chorus for "These Boots..." intact? The boots will walk "all over you," but you're telling me Jessica Simpson singing that about molten cheese squeezed "all over you" in that commercial won't move product? Please.
· Reason #729 that I'm glad to no longer be homebound - my kinetic watch went dead over my hospital stay, and somehow a full workday of swinging around on my arm isn't enough to bring it back to a full charge. I'd sleep in the fucking thing if I thought that'd make a difference.
· It's just my opinion, but my favorite Florida-based female poker blogger who sleeps with underaged hippies has to be
Gracie.
· I'm still tossing around the idea of Louisville over Memorial Day weekend. Days at the track, nights at the casino... seriously, who's in?
· Speaking of vacation, I'm sitting on twelve days to use this calendar year, and my ideal circumstance would be spending a Thursday/Friday/Monday/Tuesday long weekend in Vegas with everyone in December. I am officially declaring myself OUT of Vegas July for a couple of reasons. One, I have a small amount of guilt over having three weeks of off time due to my illness and recuperation so far this year and want to wait to spend my vacation. Two, money isn't going to be a problem exactly, but I think I'd rather have one big gambling weekend than two small ones. Three, I have a summer project already in the early stages and I'm intent on seeing it through. And four, it's fucking HOT in Vegas in July. I think a couple of smaller trips (Bash at the Boathouse, Memorial Day Louisville, possibly Bradoween) will fill the vacation gap this year instead of July in Vegas.
· I'm starting to get antsy about changing the design of
both
my blogs. I like the format now, don't get me wrong. It's easy enough on the eyes and not at all distracting. Just toying with the idea, I'm unlikely to make a move. If I did change though, I definitely don't want one of those picture banners. Totally not my style.
· According to studies I just made up, I'm 63% more likely to get a crappy turkey sandwich in the cafeteria today than any of my other options. Men from 30-32 years old are backing the choice of
flapjacks
as a solid backup plan, an idea which is up 41% from yesterday. The ever-important "people who share my name" demographic has established
laziness
as the primary motivating factor behind the likely acquisition and consumption of turkey today, with
doesn't want to hit the ATM
and
frugality
as the next most likely reasons behind my choice of lunch.
· I have my iPod and my headphones handy today, and my phone hasn't rang in over three hours. Is it rude to pop one earbud in and listen to music in what is ostensibly a little downtime for me?
· Lastly, if you're any fan at all of classic rock (the 60s/early 70s stuff, not Boston and the Eagles, more like Zeppelin and The Band),
go here immediately
and listen to "Vault Radio." I wish I had $10K to blow in their vintage prints store too...
More later, if I get the itch...
Fixed Bloglines Feed For Horse Racing Blog
This should work for an RSS feed...
Over At From Off The Pace...
I'm putting two software handicappers against each other on Tampa's card today. I'll try to keep a running update as the afternoon progresses. By the way, strong spot plays on a couple of races, head on over to
check it out
.
Update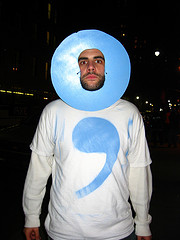 I'm drinking and smoking again, and with only very minor discomfort (the muscle tissue bubbles up a little on the scar for awhile, and it's a little dry and itchy, but that's it) I feel like I'm back to 100%. The day after the surgery I was up and walking around, and after that day I don't think I ever really felt the "profound fatigue" about which the surgeon had warned me.
So physically I'm feeling good, and mentally I'm feeling even better. Had this happened to me during my marriage, this would have been an overwhelming financial catastrophe. I know that medical bills then would have quickly turned in to medical bill collection notices, and it would have been years before I had paid them off. Now? Thanks to the love and support from my friends (including
those on this list
, as well as Maudie, Joaquin, Bill Rini and Heafy - and I hope I didn't miss anybody), I am writing checks to cover these bills without worry.
I think it's tacky to tell you guys exactly how much money was contributed (although Rini did send a hammerriffic $27.72), but I can illustrate how much those contributions have eased the burden in general.
Since I know +/- $150 what the total damage is going to be, I can tell you that between the contributions, my health-care reimbursement dollars (truly out of my pocket, but a wash because I expected these dollars to be spent) and a (fairly hefty, but manageable) check I had written in early January, I expect that there will be no more than an additional $100 of my own money going towards my bills.
So, for the umpteenth time I want to tell you guys how much everything you've done has meant, and your willingness to help me achieve a peace of mind in the wake of this unpleasantness has been incredible, invaluable, and flat-out appreciated.
It may suck to write big checks in any case, but to do so with an ease and lack of consequence is awesome. Thank you all.
I Know What The Title Says, But...
I've got a new home for the bulk of my horse racing content, which I'm calling
From Off The Pace...
For a little while at least I'll link here what I'm putting up over there, except for the few OJ articles I harvested and will be reposting there occasionally.
Use
this link
to subscribe via Bloglines.
Giuliano Hazan Can Kiss My Ass
I made a deal with myself last night that if I had avoided pizza for dinner I would instead buy myself two packs of cigarettes. Notably, the first two packs of cigarettes I have purchased and/or smoked in two weeks.
So I had a turkey sandwich. But the wheels were turning yesterday and grinding their way towards an obvious conclusion, namely that I really fucking wanted a pizza. But instead of calling out to Domino's or Pizza Hut and begging them to deliver me sweet relief, I cracked open my copy of
Every Night Italian,
purchased specifically for a recipe dubbed "Meat Pie, 'Pizza' Style."
The semi-ironic quotes around "Pizza" should have been my first clue. That being said, Giuliano really sold it to me with his introductory paragraph, which reads:
Here is a tasty, ingenious ground beef dish that looks and tastes like a pizza but has no dough. It has the traditional elements of an Italian pizza Margherita: tomatoes, mozzarella, and oregano. But here they provide the topping for a ground beef mixture. It is basically a round, flat meat loaf topped with pizza seasoning. This dish can be served as part of a buffet, as a hearty appetizer, or for a light lunch along with a salad.
So it'll taste just like pizza? Count me in.
I mixed the pancetta (and added some prosciutto) to the meatloaf mixture and topped it with the tomatoes and fresh mozzarella, baking it as per instructions. What I got? A semi-porky meatloaf with a tomato-oregano flavor on top.
It does not taste like fucking pizza.
So here I am with a big-ass meatloaf that I would have enjoyed a lot more had it been called "Meatloaf Margherita" as opposed to "Meat Pie, 'Pizza' Style," and I still want a motherfucking pizza.
Thank you Giuliano Hazan. Well played...
Tampa Bay Downs Saturday and Sunday Picks
Good day for picks yesterday, although some of the horses I wanted to bet on went off just a bit under my acceptable odds thresholds to make a bet. I did hit a couple of big ones though, starting with race 4:
Pull Chart
I played $5 to win and $10 to place on Quite The Guy, who went off at a
very
generous 12-1, paying $118 on that one. A few minor scores in between, and then race 7 came along. I got stuck on Frontier Franny while handicapping, and while I couldn't for my life tell you why I wanted to play the horse, I wanted to play her here.
Pull Chart
How about a $121.60 score off a $4 WP bet? Had a few in IRC tagging along for the ride yesterday, and we all hit that one. Hitting the weird ones makes me happy. So happy, here you go:
Whoo!
Today's picks - heavy on the chalk, unfortunately:
1) #7 The Siphon King
2) #6 Snub the Devil
3) #7 Dream Girl
4) #10 Get Outta Dodge & #8 Feisty Duke (watch #7 Family Secret)
5) #3 Shine Please
6) #7 Anangelnameddawn
7) #4 Ed's Man (watch #8 Shucks)
8) #2 Brian's Echo (best bet on the card - even money)
9) #8 Full Flavor (take a flier on #5 Aunt Jean)
10) #3 Sandy Bay and #7 Nana's Birthday